Message From Chasseur
French Artisanal Craftsmanship
Chasseur have been crafting its famous cast-iron casseroles and cast-iron cookware in its foundry in the Champagne Ardennes region of France, established in 1924. Chasseur continues to honour its traditional techniques to this day - producing cast-iron cookware in individual sand moulds and spray painting the enamel coatings by hand – making each piece unique.

"Guaranteed Made in France" Certified The Chasseur cast-iron cookware has obtained the "Guaranteed Made in France" ["Origine France Garantie"] label - the only certification that guarantees that a product has been made in France.

Unlike other labels such as "Made in France", or "produced" or "manufactured" in France, which are declarative and can be used without prior authorisation, the "Guaranteed Made in France" certification is granted following an audit of the production sites by an independent body.
Round French Ovens
The Colours of Chasseur
Azure
Forest
Bordeaux
Peppermint
Wisteria
Sunset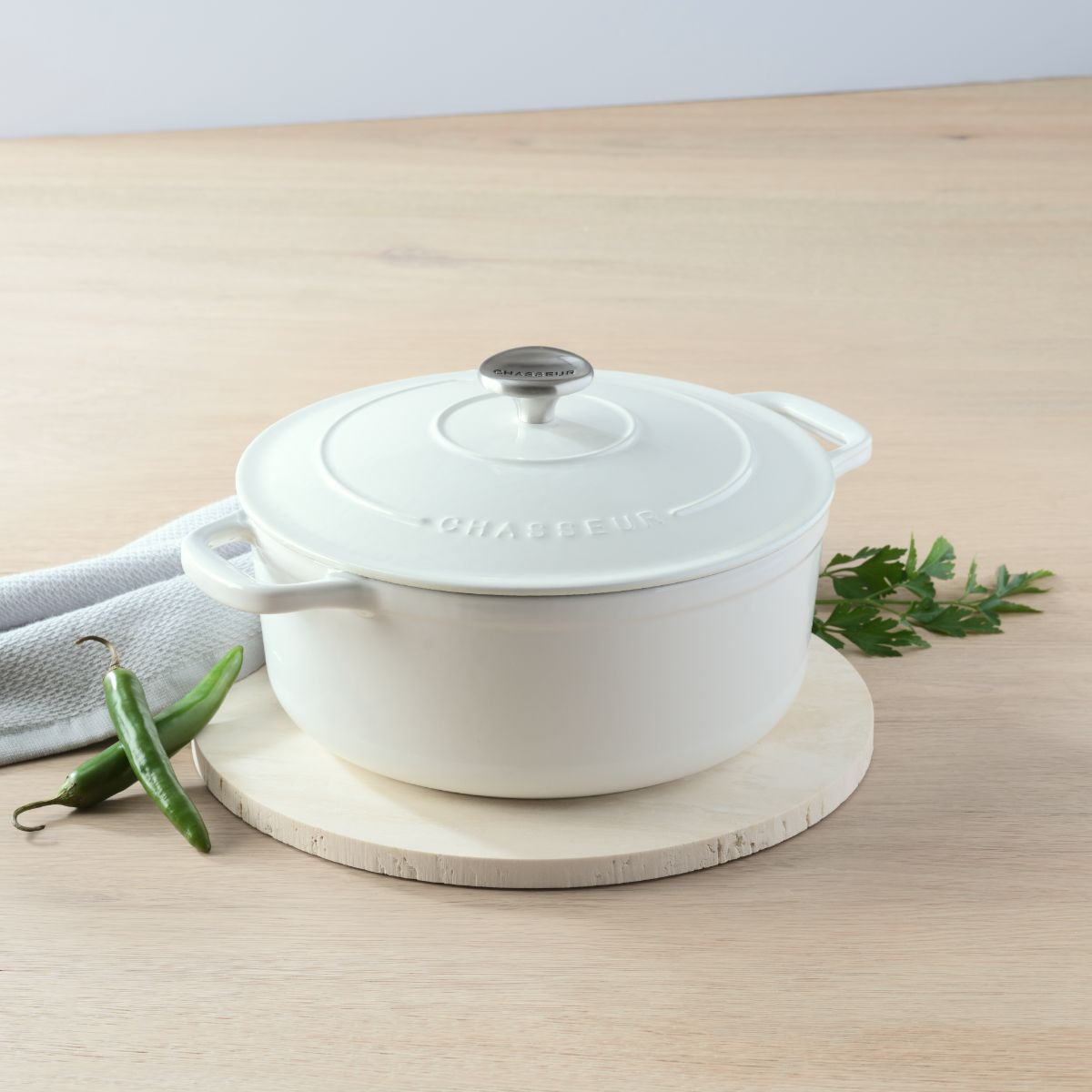 Brilliant White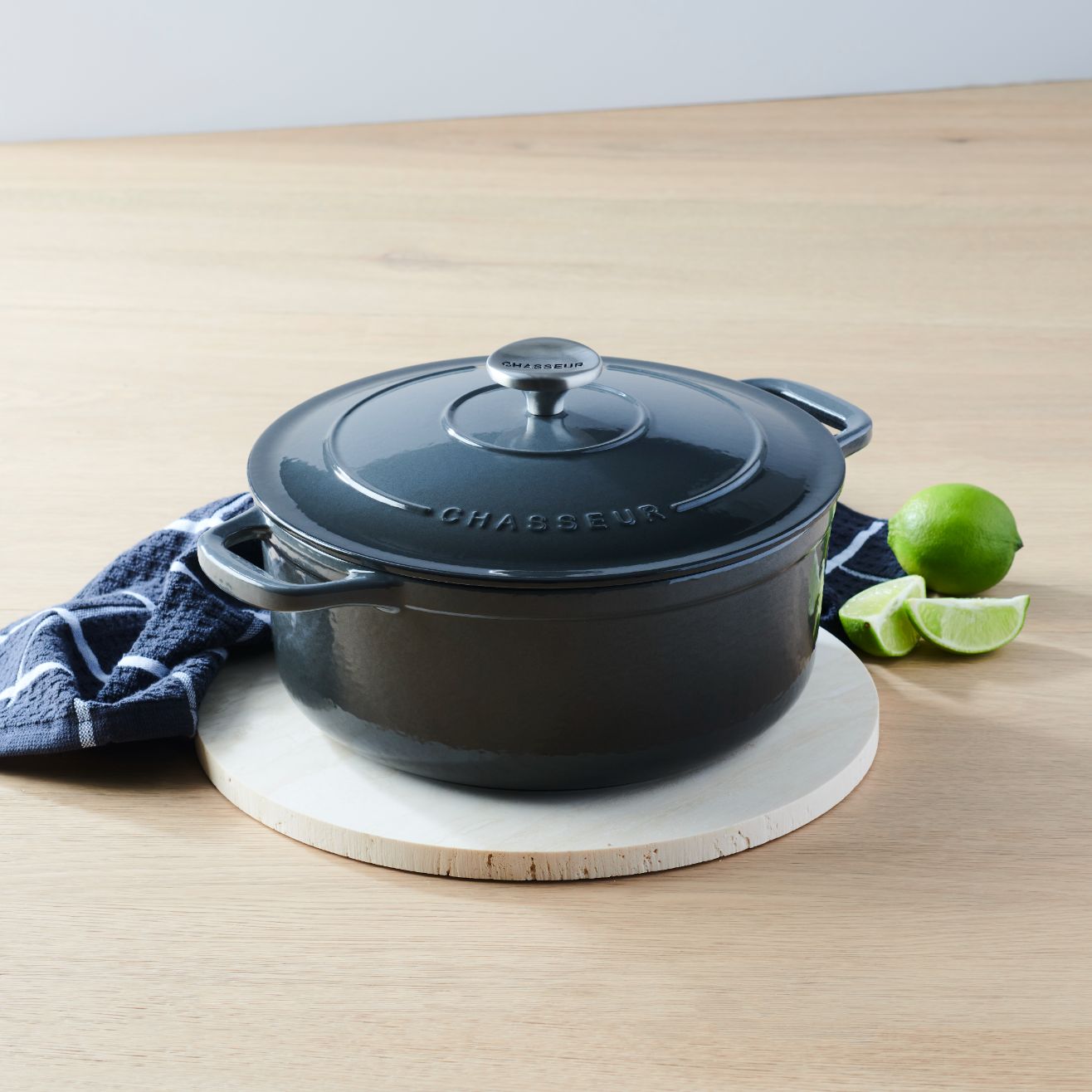 Caviar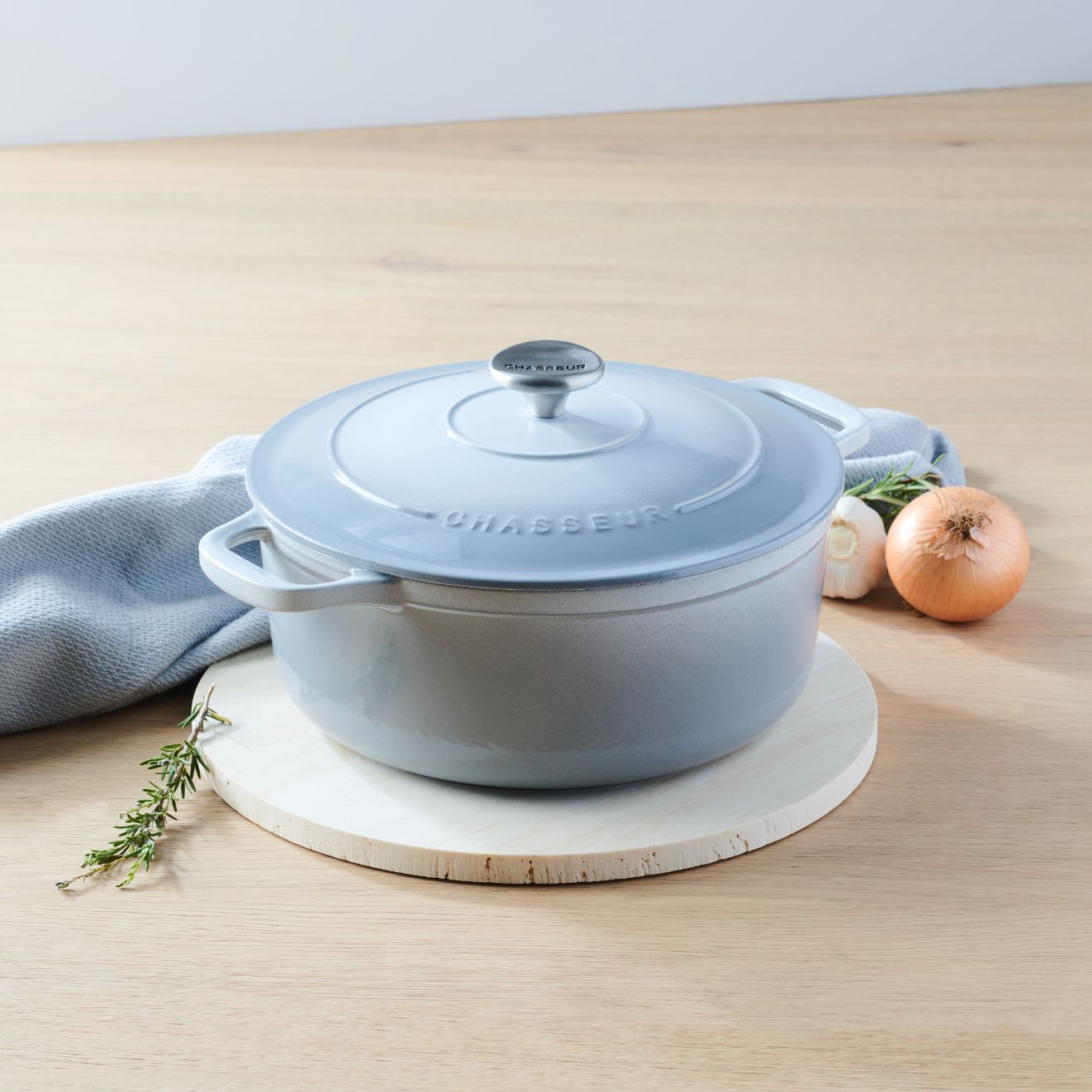 Celestial Grey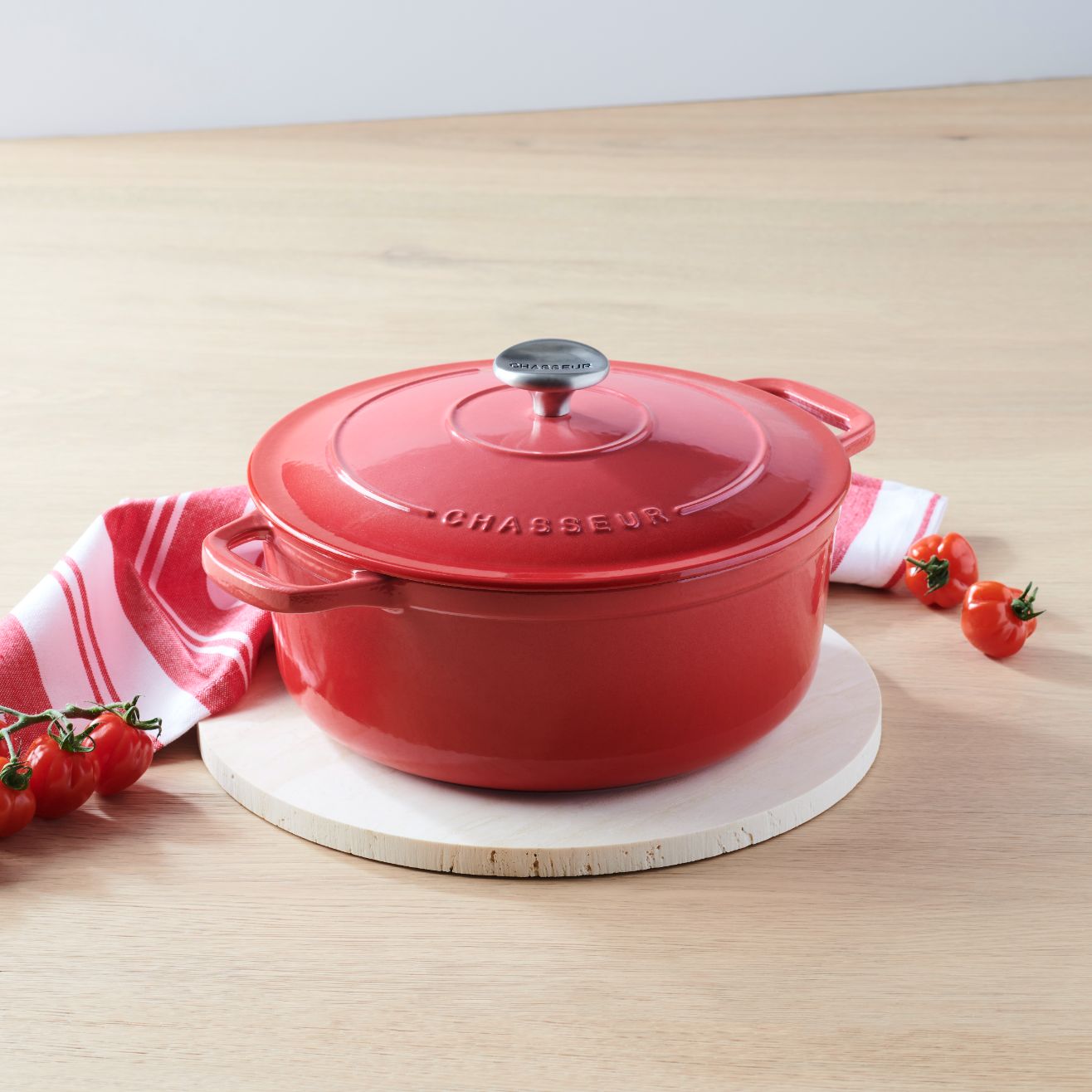 Coral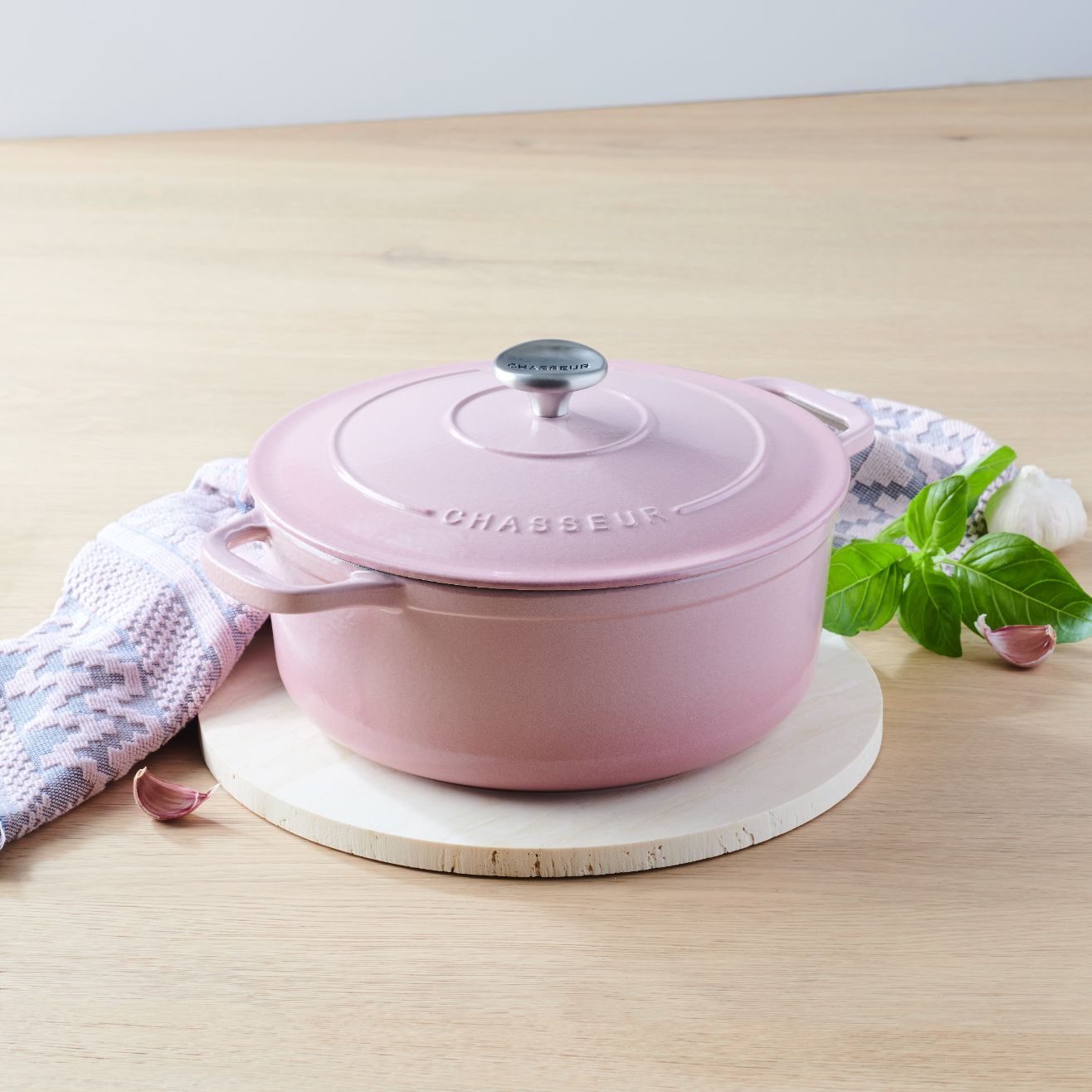 Cherry Blossom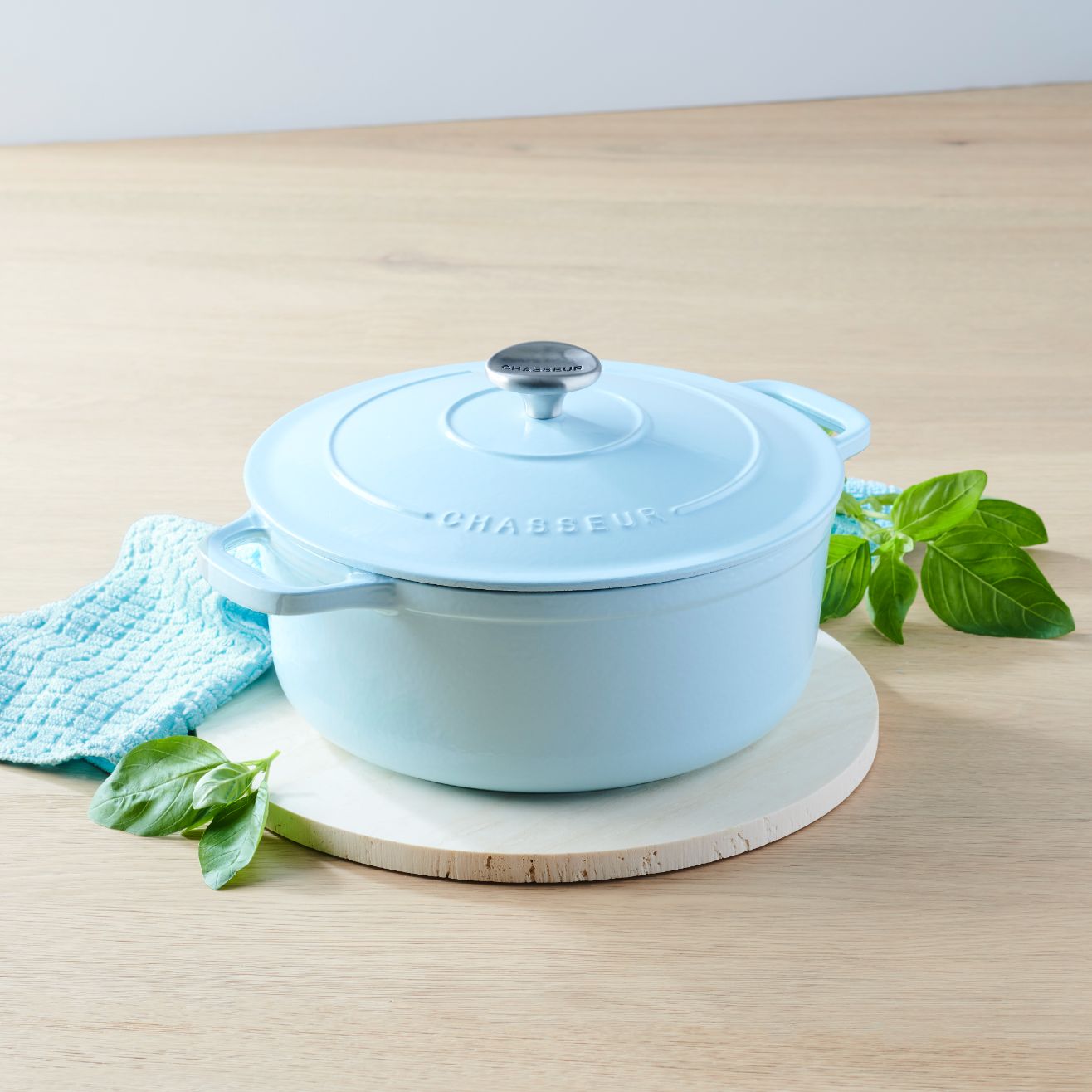 Duck Egg Blue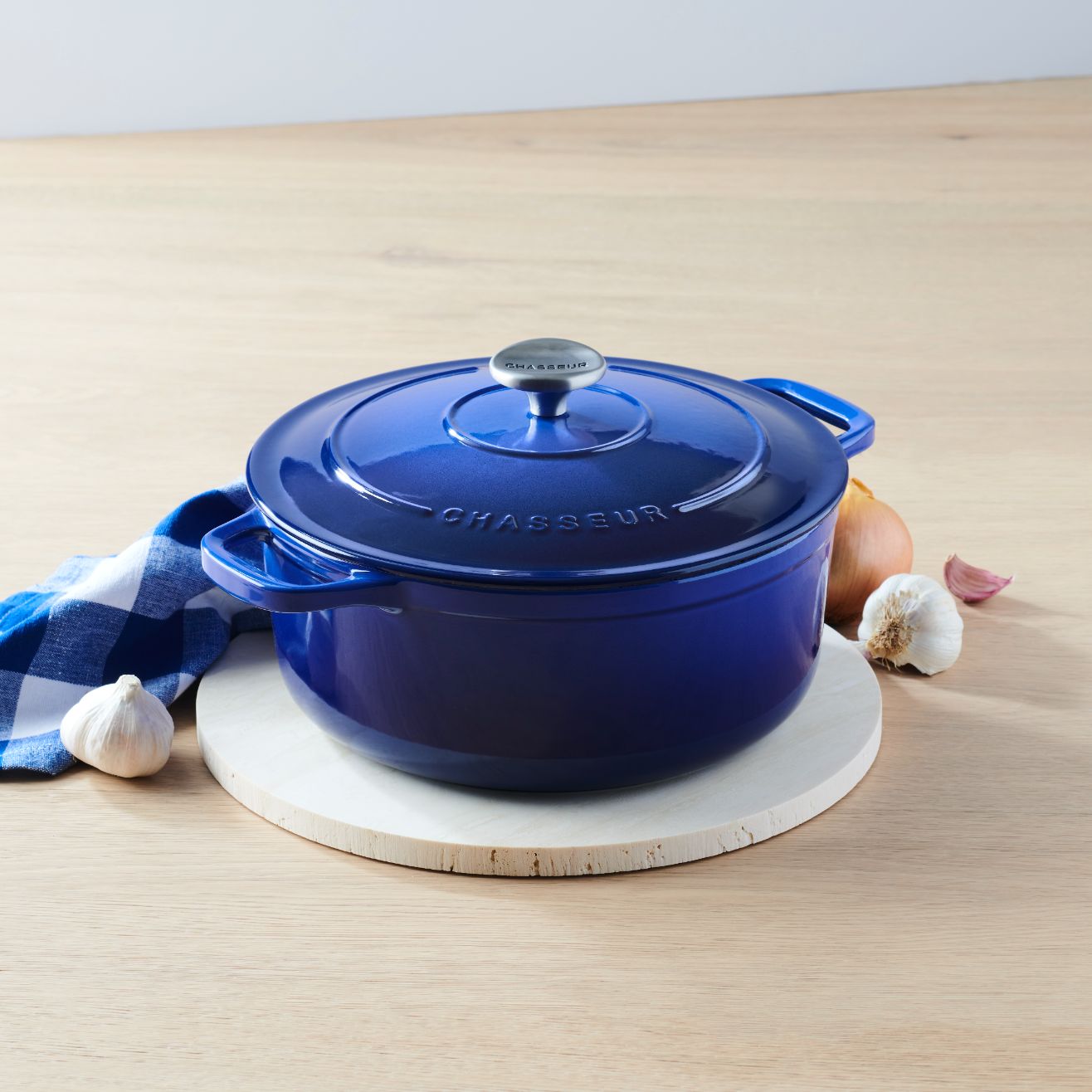 French Blue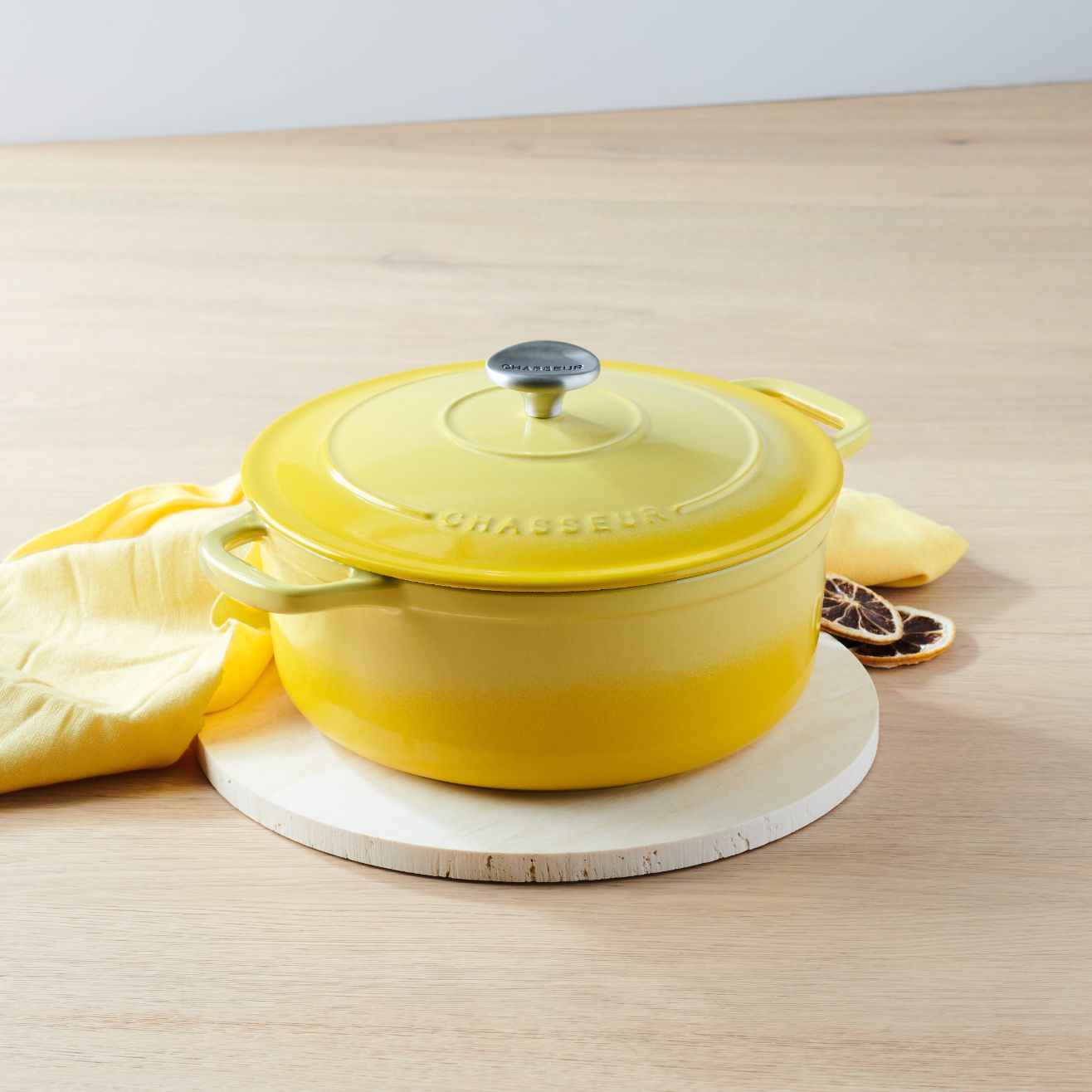 Lemon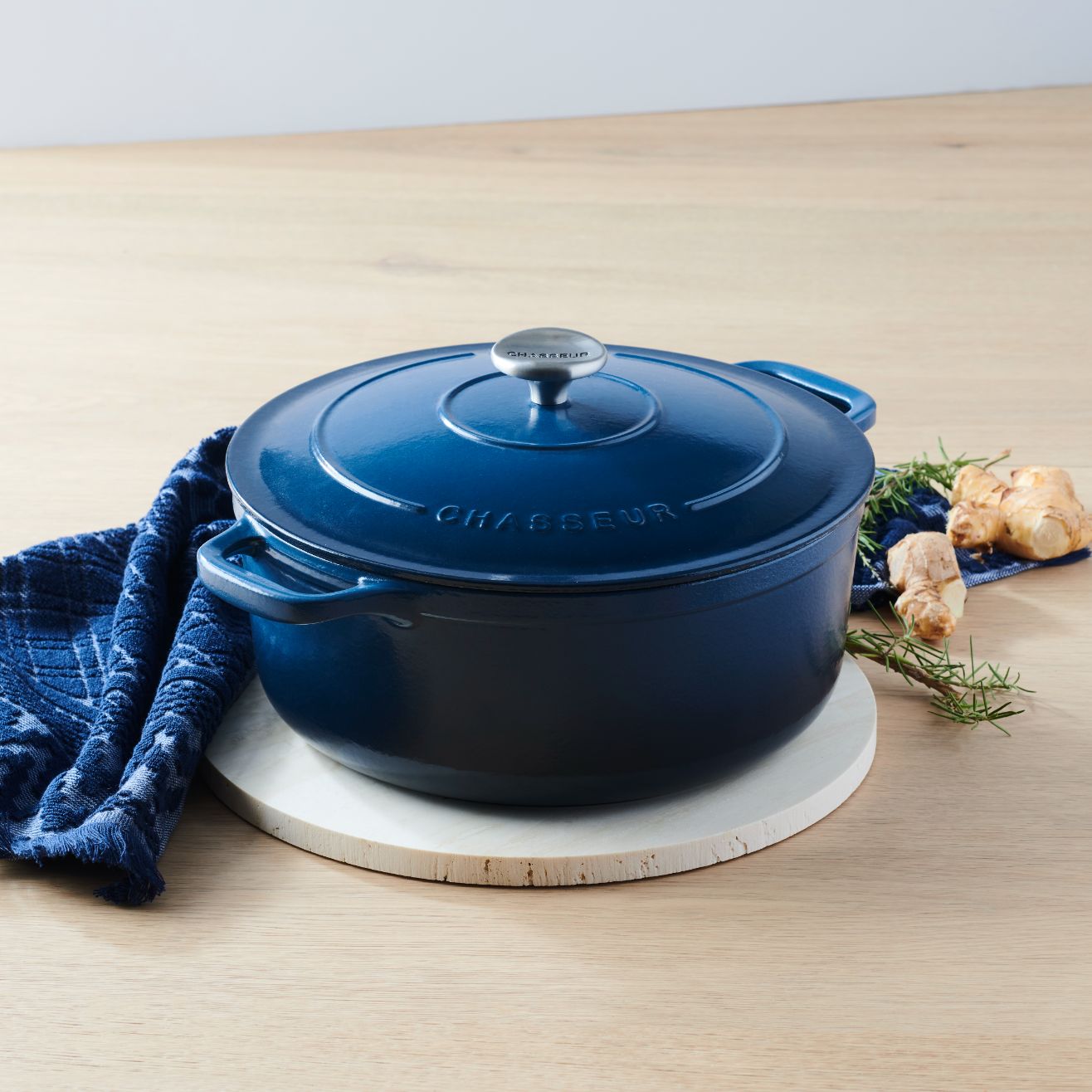 liquorice Blue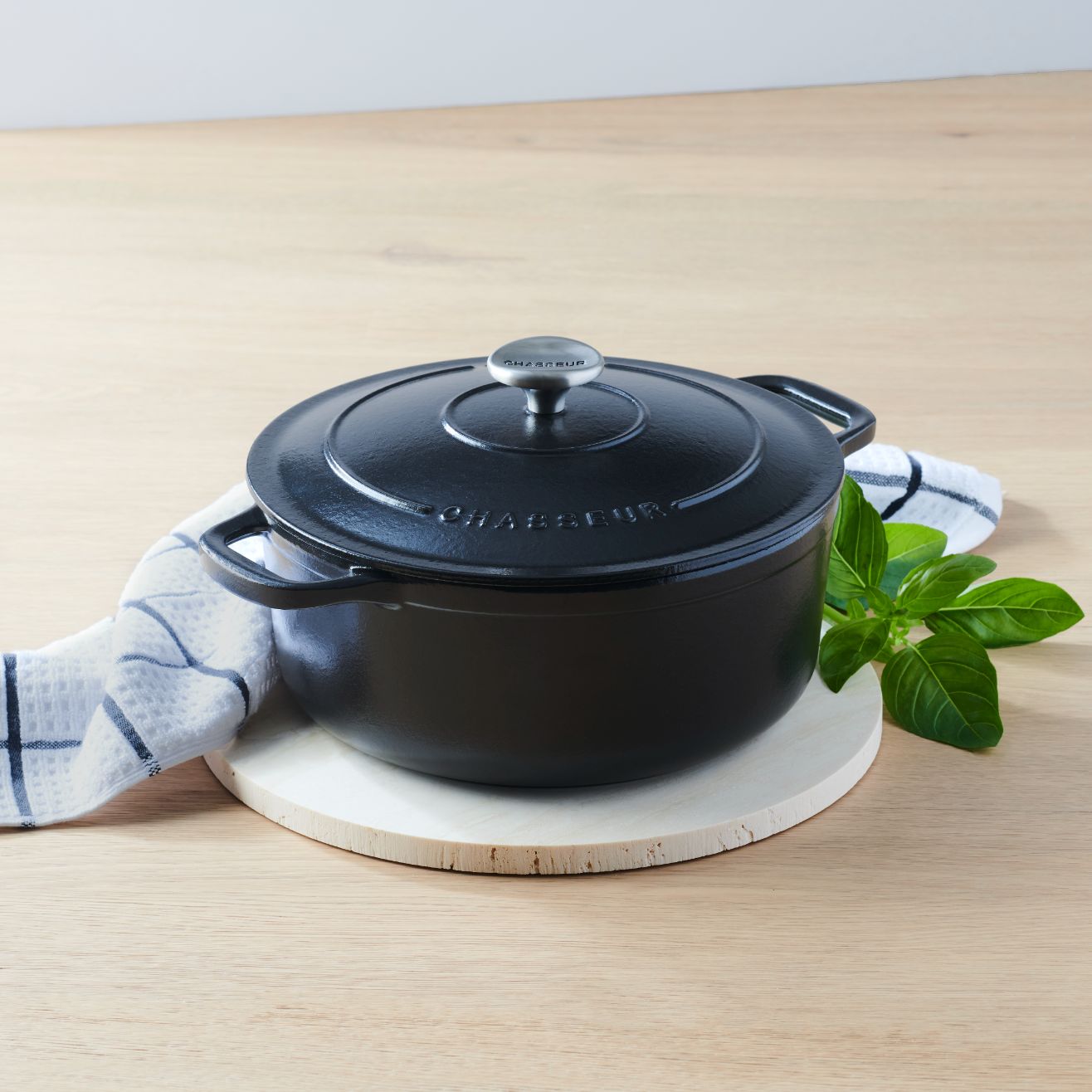 Matte Black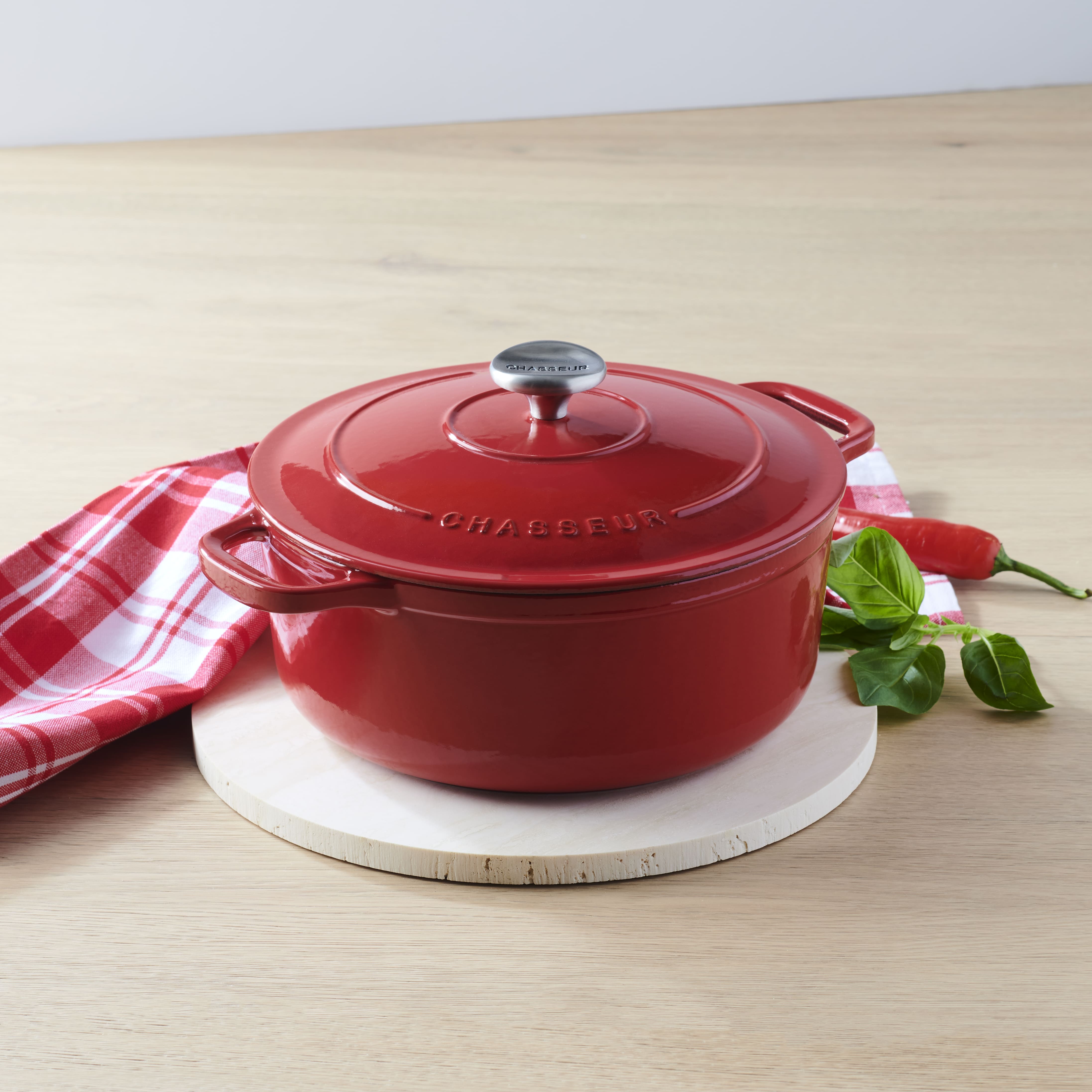 Inferno Red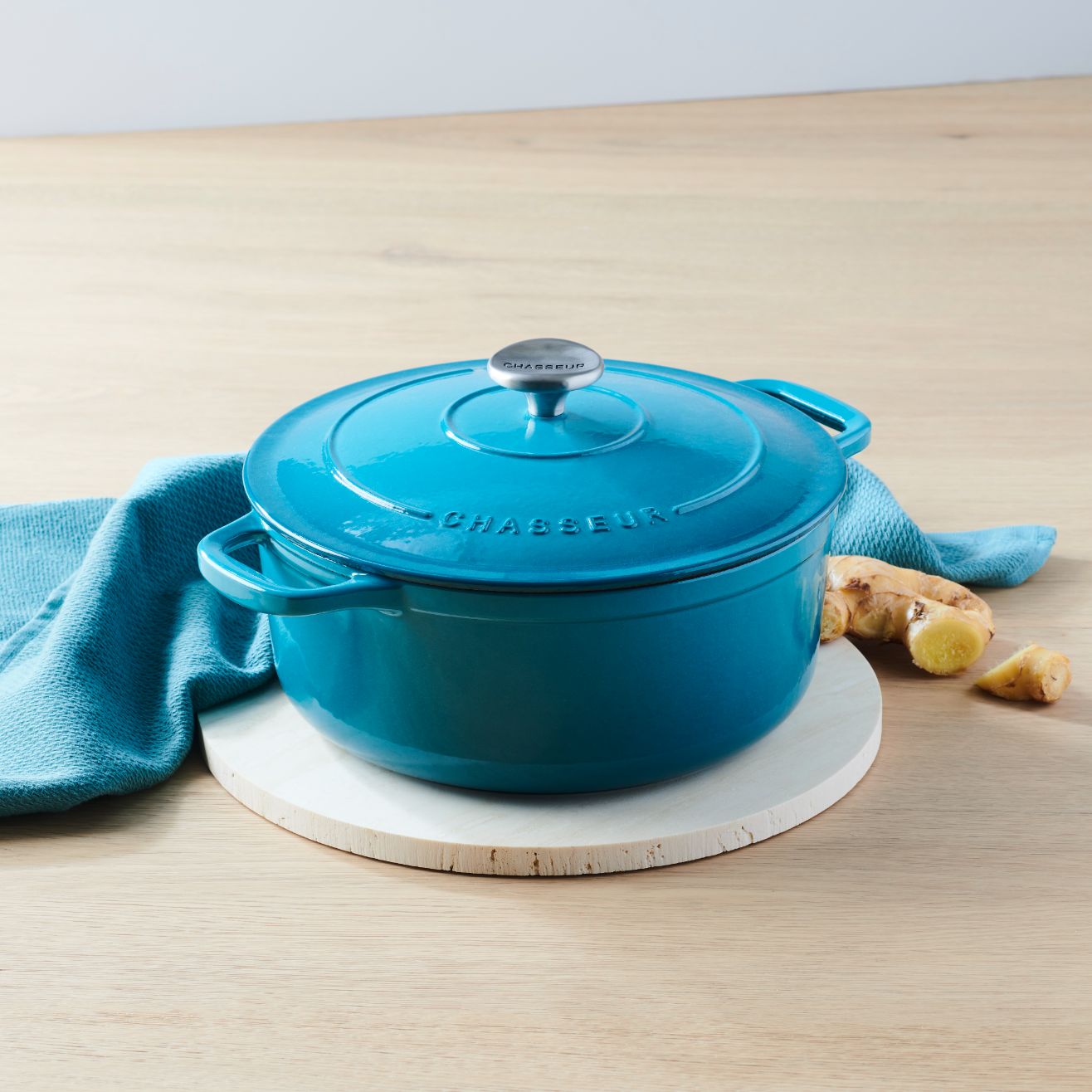 Mediterranean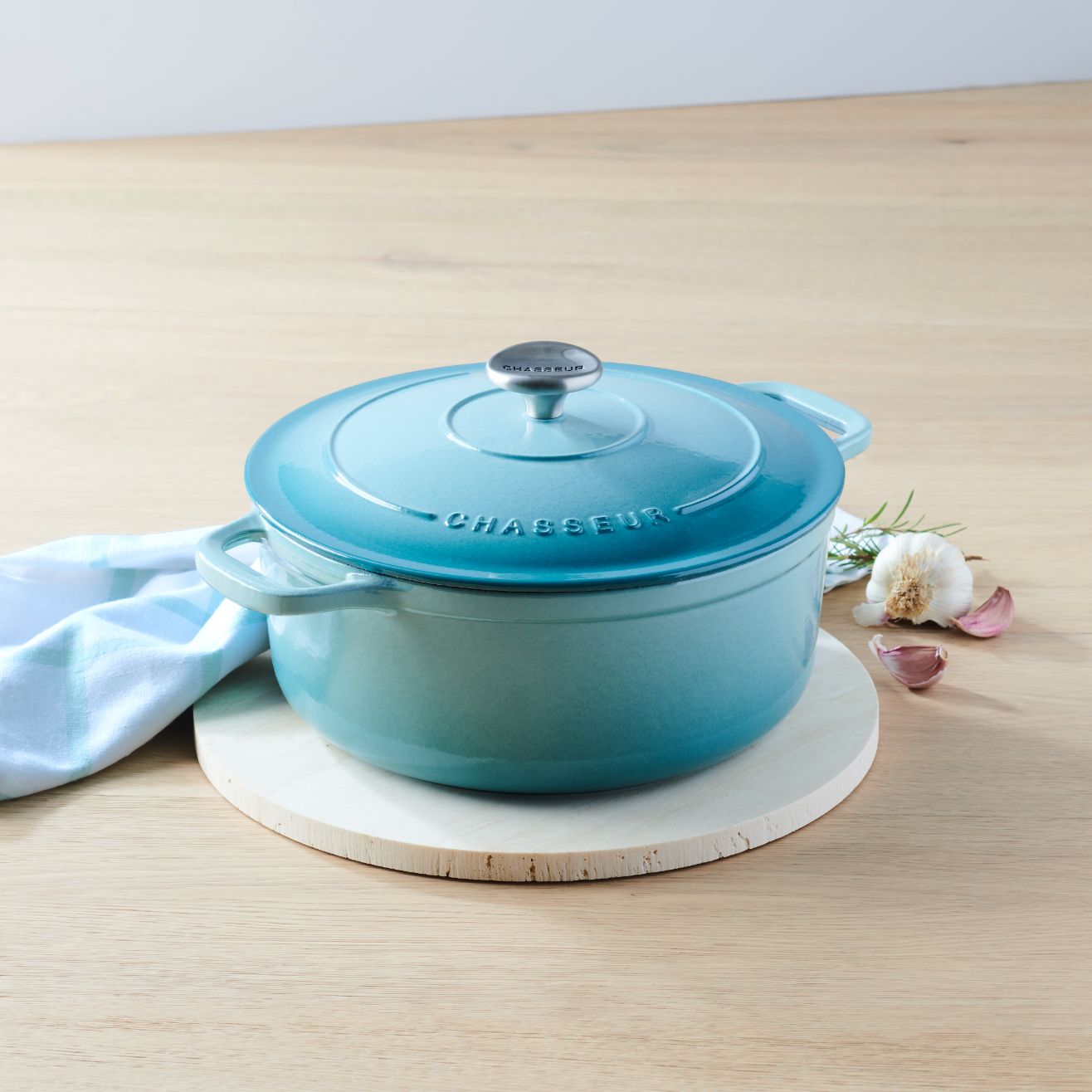 Quartz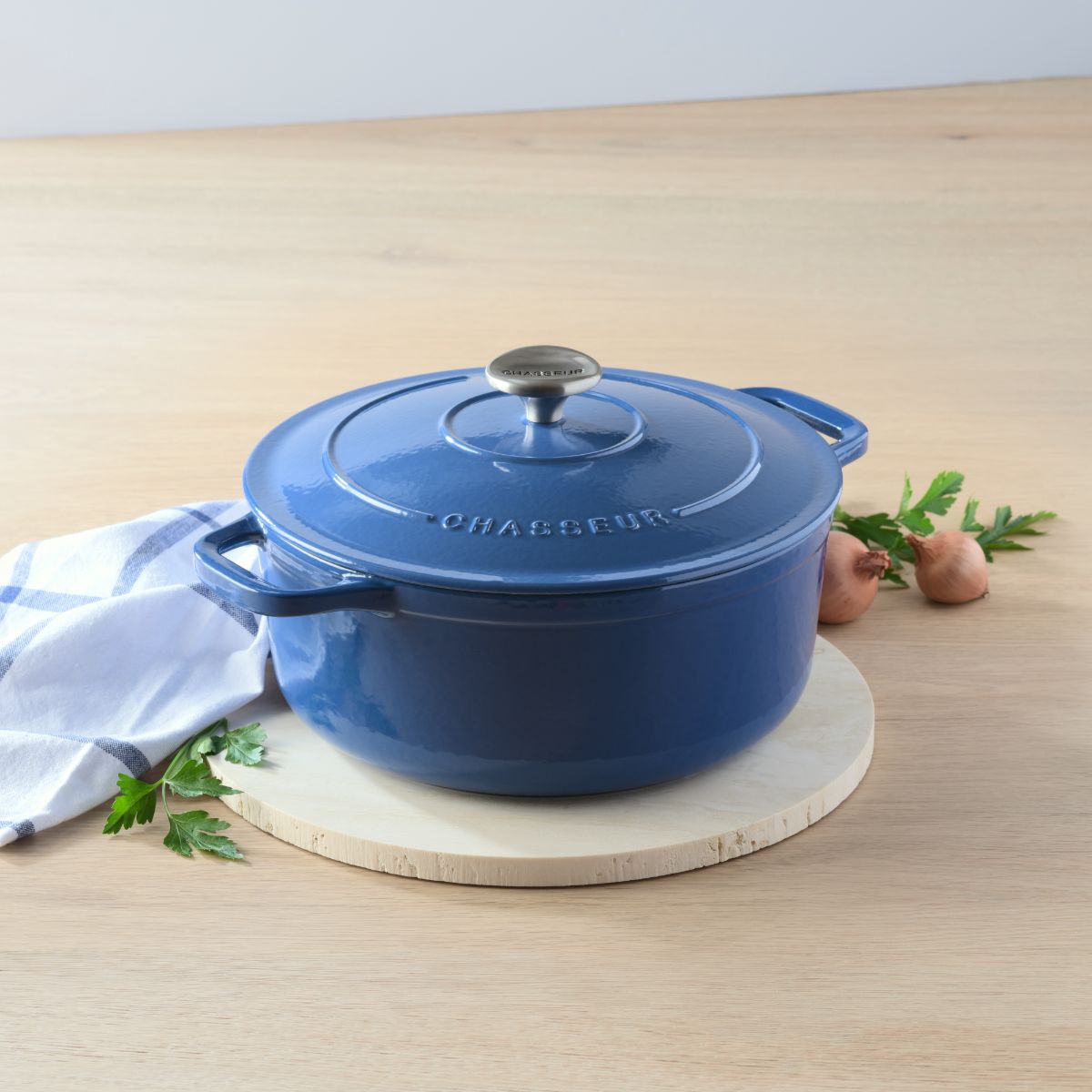 Sky Blue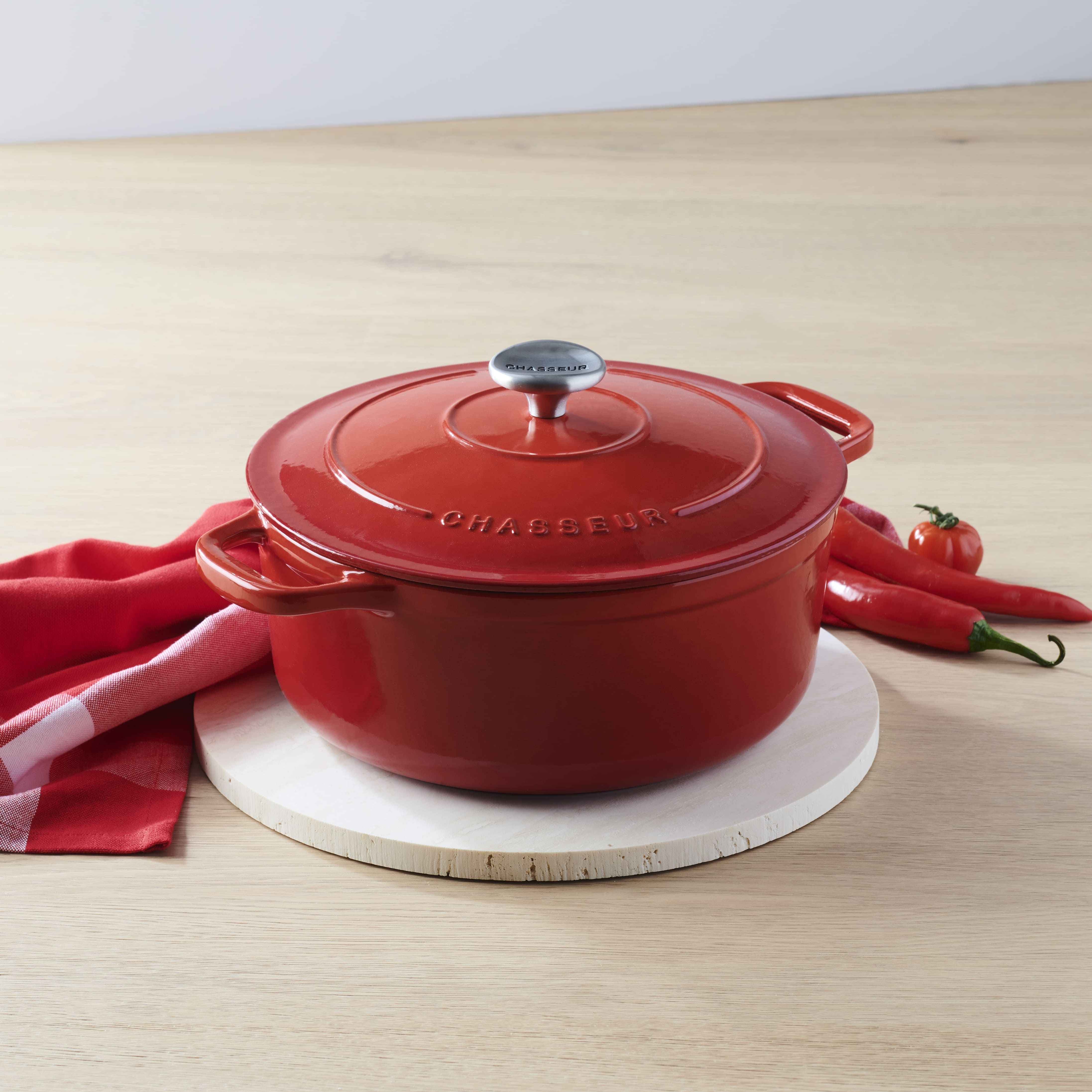 Federation Red
Shop our Collections
Discover more of Chasseur
Our History
Manufacturing Chasseur
Our Process
French Artisanal Craftsmanship